How we can help
Therapies
We are committed to your wellbeing and ensuring you receive the right treatment,
that is why we personalize and tailor treatments to meet your health concerns and goals.
We have a range of healing modalities available below:
Acupuncture & Chinese Medicine
Acupuncture is a traditional  healthcare system based on ancient principles which go back nearly two thousand years. It is a positive model of good health and function, and looks at pain and illness as signs that the body is out of balance. The overall aim of an acupuncture treatment is to restore the body's equilibrium. 
There are many different schools of acupuncture, which vary slightly in needling style and their diagnostic techniques but all concentrate on improving overall wellbeing by treating the root cause of an illness as well as relieving symptoms. 
At Echidna Acupuncture we have practitioners that specialise in three different styles of acupuncture;  Japanese acupuncture, Traditional Chinese Medicine (TCM) acupuncture with a focus on mechanical body issues and TCM acupuncture with a focus on women's health and fertility issues. 
What conditions can be treated by Acupuncture?
Since 2012 the Australian Health Practitioner Regulation Agency, AHPRA only permits advertising for conditions which have undergone extensive research and have meet their requirements.
The following list of conditions and symptoms in regard to acupuncture and herbal medicine is permitted under the National Law:
• Stress and fatigue related to some autoimmune disorders, in consultation with other treating health practitioners
• Management of pain particularly muscular skeletal pain (e.g. back pain, neck pain, shoulder pain)
• Management of pain, fatigue and nausea related to many chronic diseases
• Management of chronic pain related to depression
• Pregnancy-related aches and pain
• Nausea and vomiting during pregnancy
• Control of vomiting or nausea arising from chemotherapy
• Fertility as an adjunct with IVF treatment.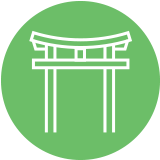 Japanese Acupuncture
Japanese Acupuncture is renowned for its vast effectiveness through subtlety and reduced discomfort compared to the stronger needling techniques used in TCM style. It is well suited for those with complex health issues, the elderly, children and those patients who are considered sensitive. It takes considerable post-graduate study to become a proficient Japanese Acupuncturist.
$110 Initial Session
$80 Follow-up Session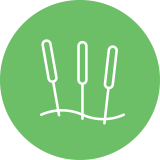 Using a combination of Acupuncture, Massage, Cupping, Scraping and Sei Tia Massage. This treatment is strong and individually tailored to focus on specific muscular skeletal issues.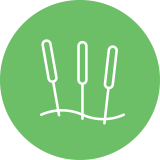 TCM Women's Health & Fertility
Gynaecology has been a huge part of Traditional Chinese Medicine for thousands of years and Acupuncture can assist in regulating cycles, clearing infections, supporting fertility and assisting with menopause. This type of medicine can provide drug-free relief from unpleasant symptoms of pain and inflammation.
$110 Initial Session
$80 Follow-up Session
Counselling & Psychological Services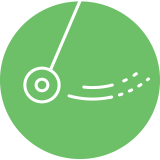 Hypnotherapy/ Coaching
Hypnotherapy is a safe and effective treatment for a wide range of mental and emotional conditions which can:
• Beat anxiety
• Reduce symptoms of depression
• Build confidence and self esteem
• Weight Loss ….and more
$175 Initial Session (approx. 90min)
$150 Follow-up Session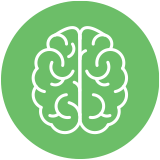 Neuro Emotional Technique is a technique used to help your brain process stress and emotions in a more efficient manner.
If the brain struggles to process a stressful memory or emotion effectively, it has been observed that similar, less severe situations can trigger a similar, inappropriate response or in the long term impact on our health. Finding that memory or emotion and giving the brain a chance to process it can relieve the underlying associated pattern of stress.
NET is not a counselling technique but rather looks to address changes in the body's response to stress. If you feel like you may not be effectively handling stress, or that past events are impacting your health, book an appointment to see if NET could help you.
$100/session (approx. 45 min)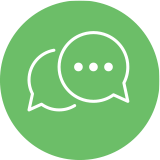 Psychological Therapy
Helping individuals and families build resilience and positive mental health and wellbeing via evidence-based interventions such as Cognitive Behavioural Therapy, Acceptance and Commitment Therapy, Schema Therapy, Interpersonal Therapy and EMDR approaches. Psychological Therapy is appropriate for individuals across the life span. Amy and has an interest in working with individuals with anxiety and depressive disorders, Autism Spectrum Disorder (ASD), complex trauma post-traumatic stress disorder (PTSD), and substance use difficulties.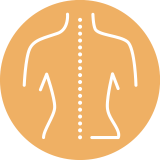 Chiropractic
The human body has an organisational force that co-ordinates movement, immune system function, digestion and the ability to adapt to new environments. In times of stress (such as trauma, food choices and emotional hardship) the body can become overwhelmed, unable to adapt.  This stress causes an interference to proper functioning of the body, what Chiropractors call a Subluxation. The intention of a Chiropractor is to locate an release this subluxation.  Dr 

Kathryn uses the gentle combination of BGI (biogemetric integration), NET (Neuroemotional technique) and an Activator.  
Initial Consultation                                             $130
Concession under 15 yr                                      $100
Follow-up                                                                $85
Concession under 15 yr                                      $75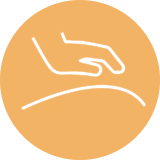 Remedial Massage
Massage is well known for the treatment of physical ailments by providing increased joint range of motion, decreased pain and better posture. Other health benefits may include:
Increased relaxation, which can lead to greater mental alertness and clarity
Decreased stress levels
Decreased anxiety
Increased blow flow
Decreased lymphatic congestion
60 mins                              $  90.00
90 mins                              $ 140.00
Clinic hours are Tuesday to Saturday by appointment only.
Leave a message with our answering service Monday to Friday 9am to 5pm.
Nikki Hunt - Founder/ Acupuncturist
Nikki specialises in the Kiiko Style of Japanese Acupuncture, which is a dynamic technique characterised by its use of a palpation sequence, that provides instant diagnosis and feedback to both the patient and practitioner. Nikki has extensively trained in both Australia and Japan with  Sensei Kiiko Matsumoto.  She believes in "gentle practise" and her treatments are a deeply relaxing, nurturing experiences that restore the body's natural balance.  Her style and approach are well suited to those with complex health issues and those patients who are considered sensitive.
With her background in Oriental Medicine, degrees in Psychology and NET Certification, Nikki takes a holistic approach to her treatments, and has the ability to see beyond the "symptoms".  She is known by her warm and compassionate nature, her nurturing approach and gentle touch.
To book with Nikki, click here
Location
28 Richmond Street
Gordon Park QLD 4031