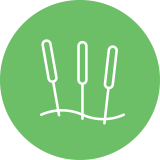 Acupuncture is an effective, safe and natural way to improve your overall wellness and manage a wide assortment of conditions. Acupuncture FAQs.
Why Echidna Acupuncture?
Echidna Acupuncture is an integrated practice, focusing on your health and wellbeing. Our fully qualified and registered practitioners are skilled at facilitating healing and restoring balance. We are compassionate healers and are constantly perfecting our skills to create personalised treatments to meet your health and well-being goals.
When was the last time you felt fantastic?
Health is more than an absence of disease.
Wellness is a state of being mentally and physically balanced, energetic, and vital! We at Echidna Acupuncture can offer you powerful, all-natural solutions to support you to restore your health, become well and reclaim a balanced life.
How we can help
 We personalise and tailor treatments to meet your health concerns and goals.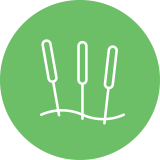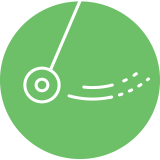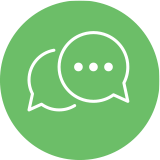 Nikki Hunt
Founder,  Acupuncturist, Certified NET Practitioner
Nikki founded Echidna Acupuncture & Natural Therapies in 2007. She is trained in both Chinese and Japanese Acupuncture Styles. Nikki believes in "gentle practise" and her treatments are a deeply relaxing, nurturing experience that heal and restore the body's natural balance.
Her unique background in Psychology and her certification in NET, coupled with her experience and the framework of Oriental Medicine, Nikki takes a holistic approach to her treatments, and has the ability to see beyond the "symptoms". Her treatments are well suited to complex cases and those with mysterious unknown ailments.  She is a member of ANTA and Registered with AHPRA.
My Approach
Nikki specialises in the Kiiko Style of Japanese Acupuncture, which is a dynamic technique characterised by its use of a palpation sequence, that provides instant diagnosis and feedback to both the patient and practitioner.
This style and approach are well suited to those with complex health issues and those considered sensitive.
Used for
Many pain conditions
Stress, anxiety and depression
Asthma and allergies
Digestive and gynecological complaints
Autoimmune and immune issues
Fatigue and sleep concerns
Nicotine, alcohol and other addictions
Surgical recovery and scar therapy
Investment
Initial Acupuncture Session        $110.00
Follow up acupuncture session  $80.00
NET Session 30min                        $75.00
NET Session 60min                        $120.00
Frequently Asked Questions
Learn How Acupuncture Works!
DOES ACUPUNCTURE HURT?
Acupuncture needles are so fine that most people do not feel them being inserted. In Japanese style acupuncture, our techniques are gentle, subtle and relaxing. Occasionally you may feel a sensation of heaviness, warmth or tingling at the location of needling or along the channel that is being treated. While the needles are in place most people feel deeply relaxed which usually continues after the treatment.
How can acupuncture help me?
Acupuncture is widely considered to be beneficial for a range of illnesses and symptoms, from clearly defined complaints to more general feelings of ill health and low energy. AHPRA only permits advertising for conditions which have undergone extensive research and have meet their requirements. The following list of conditions and symptoms in regard to acupuncture and herbal medicine is permitted under the National Law:
Stress and fatigue
Stress and fatigue related to some autoimmune disorders, in consultation with other treating health practitioners.
Management of pain particularly muscular skeletal pain (e.g. back pain, neck pain, shoulder pain)
Management of pain, fatigue and nausea related to many chronic diseases.
Management of chronic pain related to depression.
Pregnancy-related aches and pain
Nausea and vomiting during pregnancy.
Control of vomiting or nausea arising from chemotherapy.
Fertility as an adjunct with IVF treatment
How many Treatments will I need?
That depends on your individual condition. At first your acupuncturist will normally ask to see you once a week. Treatment plans are usually between 4-6 weeks. You may start to feel benefits after the first or second treatment although long-standing and chronic conditions usually need more time to improve.
Once your health has stabilised you may like monthly maintenance treatments. Acupuncture is also very effective when used as preventive healthcare and many people like to go for a 'grease and oil change' regularly throughout the year.
I'm scared of needles, can i still have acupuncture?
Yes. Certain styles like Japanese acupuncture use needles that do not break the skin or are inserted extremely shallowly.  Acupuncturists use many different techniques to treat people.  Many of those techniques do not involve needles.
What should I do before or after Acupuncture?
Before Acupuncture?
Try not to have a large meal within an hour of your appointment as you may need to lie on your stomach. It is a good idea to wear loose-fitting, two-piece clothing so that the practitioner can palpate your abdomen and that acupuncture points on the lower limbs are easily accessible.
What will I feel after Acupuncture?
You are likely to feel relaxed and calm. You may experience an immediate, total or partial relief of pain or other symptoms. The relief may last or some of the pain may return.
In a few rare cases, the pain may seem even worse. This is called the rebound effect. Up to 48 hours later the rebound effect should disappear and a noticeable improvement be felt. Treatments have an accumulative effect, so one should see further improvement after each subsequent visit. Often the most dramatic results are experienced in the first treatment.
What is Japanese Acupuncture?
There are many styles of Japanese acupuncture. They all have in common an emphasis on touch during assessment and treatment. The needling techniques are  subtle and gentle. During the treatment the practitioner is constantly checking for instant feedback results in the body by monitoring changes either in the pulse, or checking reduction of abdominal discomfort, or improvement in pain or tension. This way information about the effectiveness of the treatment can be gathered. Supporting techniques, such as moxibustion, laser or cupping are used to enhance the effects of acupuncture.
Articles
More information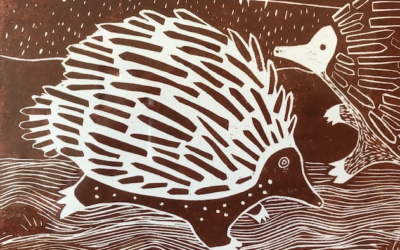 Echidnas feature widely in Aboriginal myths and art. IN ABORIGINAL MYTH Echidna (vari-ously known as Tjirilya, Jula-wil, Libgwil or Gauang) was a very old man who lived apart from his people, seldom leaving the shelter of his gunyah (bark hut). He was too old to hunt...
Dry needling is a term used by Physiotherapist or Chiropractor or Osteopath, or even a Massage Therapist. to describe a technique for muscle stimulation using a needle. It is called dry needling because nothing is injected into the body with the needle. The tool used...
Clinic hours are Monday to Saturday by appointment only.
Leave a message with our answering service Monday to Friday 9am to 5pm.
Location
28 Richmond Street
Gordon Park QLD 4031