Contact Us
Get In Touch Anytime!
Clinic hours are Monday to Saturday by appointment only.
Leave a message with our answering service Monday to Friday 9am to 5pm.
Location
105 Adamson Street Wooloowin QLD 4030
Appointments
MAKE A BOOKINGwith nikki!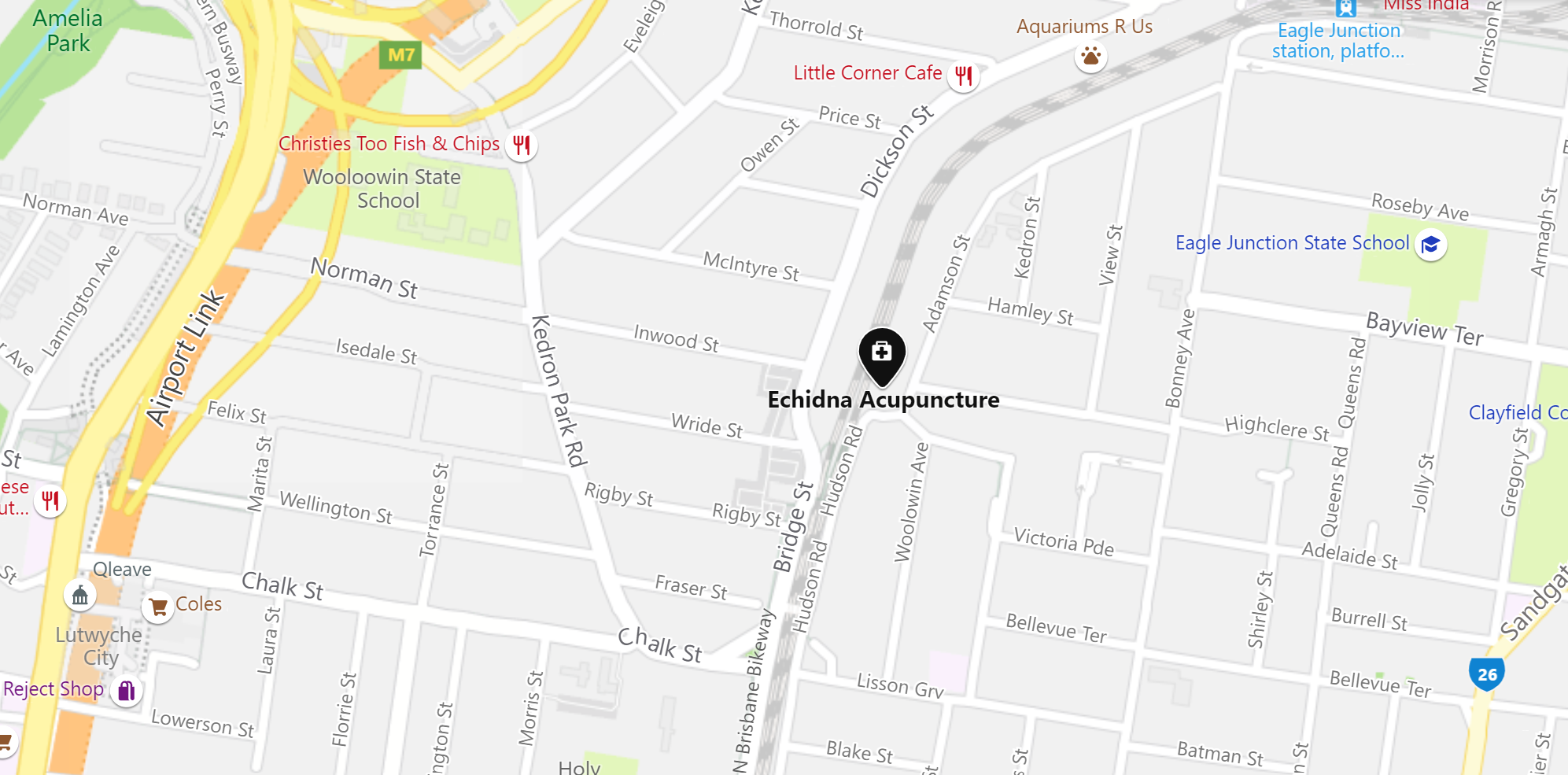 Frequently Asked Questions
Nuts and bolts of the Clinic
WhERE can I Park?
The clinic has two allocated parking spaces at the front.  Adamson Street is quite busy, so parking at times can be at a premium.  (Although, parking up the street and factoring in a 10min walk is great for your step count!)  Often it is easier to find a park in side streets either Stopford Street or Wooloowin Avenue. 
We ask people that park out the front of the clinic to be mindful of the driveaway on the left.   People have been fined in the past for being parked over the yellow marker.
Is there any public transport nearby?
We are a short 5min walk from the Wooloowin Train station.
How do I pay for my consultation?
Charges are settled on the day of the appointment. We accept cash and eftpos payments.  
What are your opening hours?
We are open 6 days a week Monday to Saturday.  Not all our practitioners work full time, so all consultations are by appointment only.  
Nikki is available:
Tuesday – Thursdays 7.45am – 5.30pm,
Friday 7.45am – 4.15pm. 
I have private health insurance - will it cover the cost of my treatment?
Our practitioners are registered with AHPRA and have health fund provider numbers. Depending on your type and level of cover you are able to claim for acupuncture, massage and Chinese herbal consultations through our HICAPS facility.
Cancellation Policy
What happens if I need to cancel my appointment?
All consultations are available by appointment only. We operate on a 24-hour cancellation policy.
Last minute cancellations mean missed opportunities for other patients to take advantage of this time, as well as loss of income for our practitioners. For this reason, in fairness to our practitioners and patients, where appointments are cancelled, missed or changed without 24-hours notice, a full cancellation fee may apply.